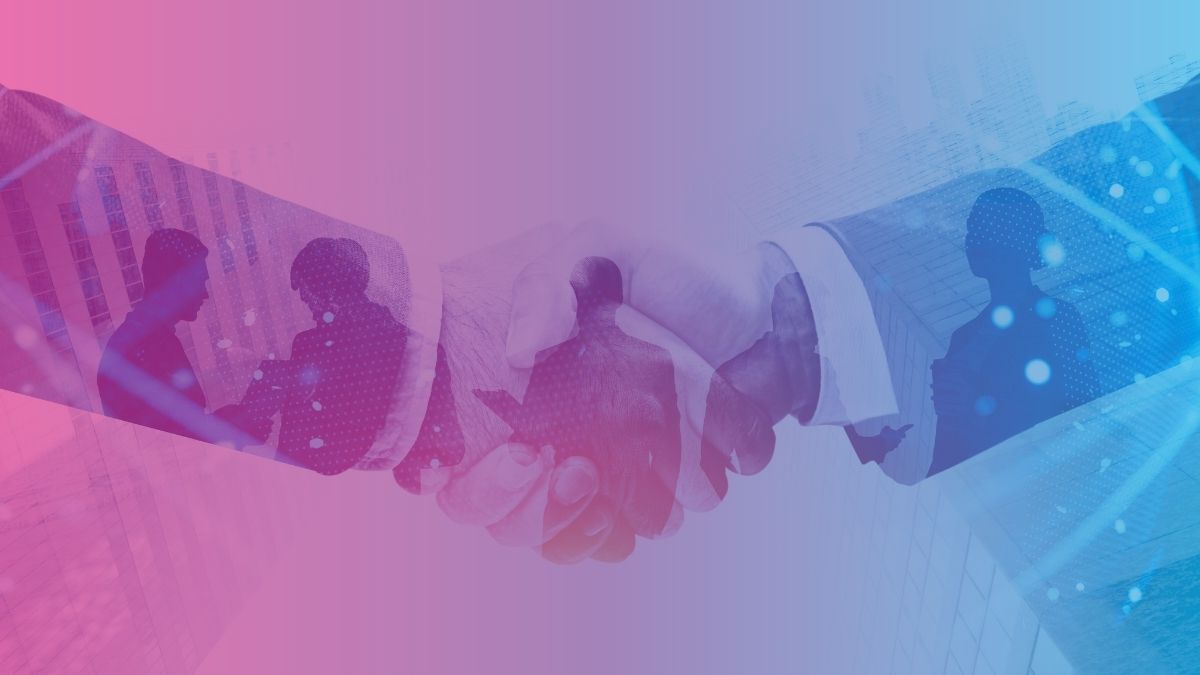 The merger of these two leading Made In Italy companies has created a new reality, with the aim of consolidating its position as a top player in the cyber services market, not only in Italy, but also in the Mediterranean.
Milan, September 19, 2023 – From the agreement between HWG S.r.l., a company specializing in providing cyber security solutions and consulting services, and Sababa Security S.p.A., a leading cybersecurity provider of integrated and customized security solutions for protecting IT, OT and IoT environments from cyber threats, comes HWG Sababa, a new Italian company ready to face the ever-growing challenges of cybersecurity as a consolidated end-to-end cybersecurity provider.
In today's changing economic landscape, cyber threats evolve rapidly, taking advantage of the extensive digital perimeters that companies have expanded beyond their IT infrastructure. It is essential that actors respond to this complexity to safeguard businesses and their sensitive data across all sectors. Therefore, it is necessary to employ the latest technologies and the most talented people to build a robust system. HWG Sababa supports its clients either by building a security system from scratch or by integrating existing processes and solutions to fill identified gaps.
HWG Sababa was established with the aim of consolidating its position as a reference point in Italy and in the Mediterranean area that is able to meet the complex challenges of the market, offering clients specialized and comprehensive services thanks to the support of more than 170 resources fully focused on cybersecurity, and to the investments in R&D in emerging areas that are fundamental for the resilience of the national system, such as OT, IoT and Automotive, supported by a strong collaboration with universities and centers of excellence.
As a one-stop shop in cyber security, the company wants to offer customers solid expertise combined with innovation. In more than 20 countries around the world, HWG Sababa's experts monitor digital environments to counter cyber-attacks 24/7 and to protect the digital infrastructures of organizations of different sizes and operating in different sectors, including finance, fashion, automotive, manufacturing, industrial, energy & utilities, telco and central banks. Security Operations Centers – SOCs – play a central role in continuously monitoring customers' security to prevent, detect, analyze and respond to cyber threats.
Thanks to the support of the Investcorp fund, HWG Sababa's majority shareholder, the company has an ambitious growth plan, both confirming the triple-digit organizational growth experienced by Sababa in recent years and investing in further acquisitions in the Italian and international cyber landscape.
"With twenty years of vertical experience in the cyber security sector, the merger of the two companies HWG and Sababa makes us an even stronger reality in the market. In fact, HWG Sababa represents the beginning of a new path aimed at further strengthening a relationship already established over the years. This merger will only increase our global presence while always keeping an eye on the future to anticipate new threats before they reach customers, helping them to implement advanced resilience programs", commented Alessio Aceti, CEO of HWG Sababa.
"Our goal is to protect infrastructure and assess the risks to improve security posture and enable business continuity. Together with Sababa we will be able to provide our customers with a comprehensive portfolio of cyber security services covering the entire value chain process. The combination of the expertise of these two companies aims to develop into one of the most relevant cyber security players in the Mediterranean region", commented Enrico Orlandi, Presidente of HWG Sababa.
The new company's name wants to preserve the historicity of HWG, which has been involved in IT and cybersecurity for more than 15 years, but at the same time emphasize the great experience and capacity for innovation of Sababa, which was founded in 2019 and has quickly become a solid, international listed company.
In the logotype, the union of the initials of the two companies, H and S, takes up the concept of union and fusion, resulting in a new symbol that still allows the two original letters to be identified.
This new identity is also reflected in the choice of colors in the logo. The gradient of colors recalls the idea of something constantly changing, just like cybersecurity. Different colors blend together to create a new shade, like the different technological solutions proposed by the two companies that together will create a 360° security architecture to protect data, businesses and people.
To learn more, visit www.hwgsababa.com.
About HWG Sababa
HWG Sababa is a cybersecurity company specialized in offering a suite of strategic security solutions, managed services and consulting. It was born in 2023 from the merger of HWG and Sababa Security. As a proudly Made in Italy company, HWG Sababa is headquartered in Verona and has offices in Milan, Rome, Genoa, Turin, Bergamo, Bari, Madrid, Dubai, Vilnius, and Tashkent. The company operates in more than 20 countries globally, safeguarding the digital infrastructure of enterprises in various sectors, including finance, central banking, energy, utilities, critical infrastructure, automotive, fashion, and telecommunications, providing support along the entire value chain. With a solid reputation in the industry, HWG Sababa has emerged as a central point of reference for cybersecurity, offering a wide range of products and services to meet all cybersecurity needs throughout the entire cybersecurity lifecycle. HWG Sababa's goal is to achieve growth through internationalization in the Mediterranean region. This growth will be facilitated by a successful business model, development of new proprietary technologies, strengthening of the organizational structure, and strategic M&A transactions aimed at acquiring companies with potential synergies that can be integrated into a business model that generates even greater value for the company and its stakeholders.
Press contacts
TEAM LEWIS
Valentina Zunino / Giulia Zonfrilli
Mail hwg@teamlewis.com
Tel. +39 02 36531375
Noesis
Cristina Barelli / Federica Ciocia
sababasecurity@noesis.net
+39 328 8658721